Im Jahr der Revolte wurde ich zehn Jahre alt und kam aufs Gymnasium. Meine Schallplattensammlung bestand aus einer Aufnahme des Sängerkriegs der Heidehasen von James Krüss mit dem großen Franz Muxeneder, der später sein Talent in einschlägigen Filmen wie Liebesgrüße aus der Lederhose oder Unterm Dirndl wird gejodelt verschleudern sollte, in der Starrolle des Hasen Lodengrün. Und selbst das ist geflunkert, da meine jüngeren Brüder ebenso große Eigentumsrechte hätten anmelden können.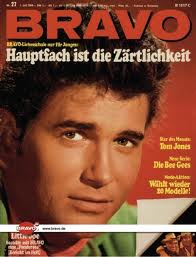 Damals kosteten Singles stolze 5 Mark – für mich mehr als ein monatliches Taschengeld. Reguläre LPs schlugen gar mit 22 Mark zu Buche. Also musste mein erster Plattenkauf noch ein wenig auf sich warten lassen. Zum Glück besaß mein sechs Jahre älterer Cousin ein Tonbandgerät, auf dem sich Perlen wie Manfred Manns Ha ha Said the Clown, Fire von Arthur Brown und auch mein absolutes Lieblingsstück Lazy Sunday afternoon von den Small Faces befanden. Am liebsten wäre ich selbst schon 16 gewesen, hätte Schlaghosen getragen und mir die Haare über die Ohren wachsen lassen. Kindsein fand ich furchtbar langweilig. In der Bravo (genauer gesagt in Heft 27 vom 1. Juli 1968, das ich unbedingt haben musste, weil Little Joe aus der Serie Bonanza auf dem Titelbild abgebildet war) hatte ich von Liebesspielen, die erlaubt sind gelesen. Ich verstand zwar nicht wirklich, wovon die Rede war, fand es aber ebenso spannend wie geheimnisvoll. Und verboten natürlich.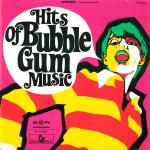 Aber zurück zur Musik. Ein Jahr später war es soweit. Während sich in den USA die Woodstock-Generation auf den Weg machte, hörte ich mir im Emsdettener Radiogeschäft Saatjohann nach der Schule etliche Singles an, um dann schließlich Don Juan von den englischen Hitfabrikanten Dave Dee, Dozy, Beaky, Mick and Tich zu erwerben, ein pompöses, mit Flamencoklängen durchsetztes Machwerk, dessen Pathos mir sehr gefiel. Ich weiß nicht, wie oft ich die Platte auf der heimischen Musiktruhe abgespielt habe. Wenig später bekam ich die LP Hits of Bubblegum Music mit Coverversionen bekannter Songs wie Yummy Yummy oder Mercy Mercy geschenkt. Als Interpret wurde ein gewisser Giorgio genannt, der später als Erfinder des Munich Disco Sounds in die Popgeschichte eingehen sollte. Und das war's dann erstmal.
Irgendwann wurde ich dann tatsächlich 16, trug die Haare lang und hörte Jethro Tull und Emerson, Lake & Palmer. Aber langweilig war mir immer noch.