Im Frühjahr sprießen die Genres und die Grenzen. Bei der Frühjahrslesung des LCD begrüßen wir die Lyrikerin und Hörspielautorin Claudia Gabler, die im Grenzgebiet zwischen der Schweiz und dem Schwarzwald zauberhafte, groteske Miniaturwelten erschafft, indem sie die alltägliche Dingwelt bewegt und lesbar bzw. hörbar macht.
Der Künstler Robert Kraiss, der an der Düsseldorfer Kunstakademie studierte, arbeitet an den Grenzen verschiedener künstlerischer Medien (Bildende Kunst, Musik und Literatur) und stellt seinen konzeptuellen Reisebericht vor, der unter dem Titel: "The stinking and the perfumed elephant" erschienen ist und eine Dokumentation künstlerischer Arbeitsprozesse und Seinweisen literarisch darstellt.
Guy Helmi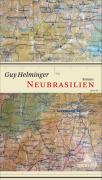 nger, der ebenfalls im Transitraum der Künste und Literaturen arbeitet, hat ein inzwischen sehr umfangreiches und hochkarätiges, literarisches Werk vorgelegt, wofür er vielfach ausgezeichnet wurde; er ist zudem noch ein Grenzgänger zwischen den Sprachen, dem Deutschen und dem Lëtzebuergesch, in dem er eine erfolgreiche Kunst- und Kultursendung im Luxemburgischen Fernsehen moderiert.
***
20.30h: LCD mit Claudia Gabler, Guy Helminger und Robert
Kraiss, Moderation: Swantje Lichtenstein
Salon des Amateurs, Grabbeplatz 4, 40213 Düsseldorf
Mit freundlicher Unterstützung der Kunststiftung NRW, des
Kultursekretariats NRW (Wuppertal) und des NRW-Ministeriums für Familie,
Kinder, Jugend, Kultur und Sport