Der Punkrocker unter den Trashliteraten – aber halt! Es wäre ein riesiger Fehler, Off als Trash zu bezeichnen, wie es weitläufig getan wird.
kündigt der Vertrieb Rodneys Underground Press seinen Autor Jan Off eher defensiv an.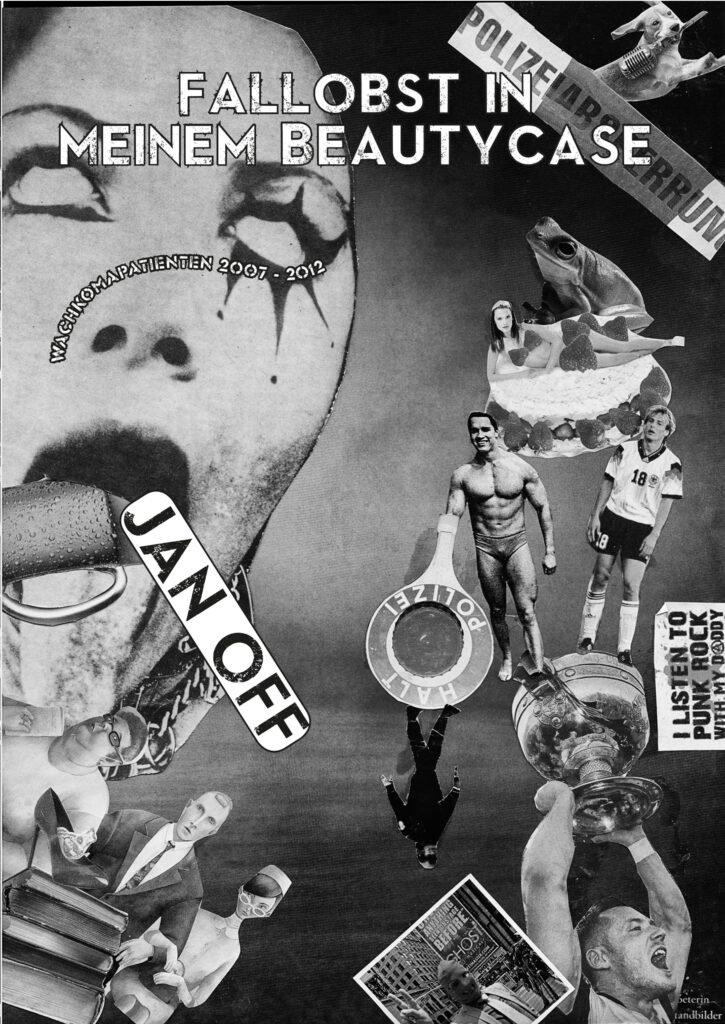 KUNO hat ein Faible für Trash. Dem Begriff Trash haftet der Hauch der Verruchtheit und des Nonkonformismus an. In Musik, Kunst oder Film gilt Trash als Bewegung, die im Klandestinen stattfindet und an der nur ein exklusiver Kreis nonkonformistischer Aussenseiter partizipiert. Dieser angeschmutzte Realismus entzieht sich der Rezeption in einer öffentlichen Institution. In der Reihe Gossenhefte zeigt sich, was passiert, wenn sich literarischer Bodensatz und die Reflexionsmöglichkeiten von populärkulturellen Tugenden nahe genug kommen. Der Essay Perlen des Trash stellt diese Reihe ausführlich vor. Daher sei Enno Stahls fulminantes Zeitdokument Deutscher Trash ebenso eindrücklich empfohlen wie Heiner Links Vorwort zum Band Trash-Piloten. Ebenso verwiesen sei auf die Trash-Lyrik von Tom de Toys.
PS Und dann gibt es auch noch The gorgeous Queen of Ruhrgebeat-Trash, aber das ist eine andere Geschichte, die sich hinter dem Link verbirgt.